Gambino Slots, the Las Vegas experience in your pocket (and not only)
I've never been to Las Vegas but every now and then you see in a movie that's the actual go-to place to have fun – the type of fun you usually regret in the morning. From bachelor's parties (Hangover) to speed-y marriages (Friends), Las Vegas is the place to be. It probably feels like a never ending party in a town that never sleeps. And one of the main attractions is the multitude of casinos, all sorts and types.
I hate losing money and that's why I never played in a casino either, but the way those casino games are showcased does seem very enticing. Especially the slot machines, as even if (like me) you've never been in a casino, you've played on Arcade slot machines for sure as those were right next to the Pacman Arcade machine. I still remember the 3-reel machines with fruity themes that kept spinning when you pulled the metallic lever. But time passed by and technology evolved, to the point where now you can have an entire casino in your pocket. On your phone or tablet to be more specific.
You see, even if you suffer from serious risk aversion (like me), you can still have a feel of the Las Vegas experience by playing social casino games. Slot machines to be more specific. I recently discovered the vastness of Gambino Slots, a social slot machine suite of games that has no less than 82 different themed games. The slot machines at Gambino are of the latest in cutting-edge technology as those used in the Las Vegas venues, in the more popular 5-Reel format. The more reels, the higher the chances of winning combinations that include exciting bonus rounds and big wins. Scatter symbols offer multiple opportunities to win and in some games – like Gold Rush – there's a 6th reel to add to the wins and bonus rounds. You can share the experience a bit by watching this Gambino Slots demo:
I did mention it as being a game for those that like playing casino games but don't want to risk losing real money, however Gambino Slots is equally suitable for any online gamer that wants to combine the convenience of online slot machines with the social aspect land-based venues offer. You see, you can sign-up and play Gambino Slots using your Facebook account if you want social interaction, or simply play as a guest. Once you're in the virtual game lobby, you can pick the slot game you'd like to play, and boy do you have what to choose from.
Here's just a few themes for the slot machines just to give you an idea of what you can experience:
Location-based themes, i.e. Hawaii, Golden Pyramid
Movie-based themes, i.e. Troy, Jurassic Spins
Holiday-based themes, i.e. Trick or Treat, Christmas
Mythical creature themes, i.e. Dragon's Gold, Golden Unicorn
A multitude of other slots
Initially only the first slots are open, but as you play you gain experience and are able to advance onto other slots. The bet size (and obviously the reward) increases with each advancement. And this is where the social factor comes in. If you decide to sign-up using Facebook, you'll be able to share the game experience with your friends as well, participate in competitions and send each other G-Coin gifts (G-Coin is the in-game currency, which you'll receive as bonuses a lot).
The graphics are exactly what you'd expect from a social casino game, with beautiful colors and animations throughout each game. Sound and visual effects are especially tailored for each theme of the slot machine and create a spectacular slot machine experience.
Game Features
Real Slot Machine Gameplay.
Just like on a real slot machine, you place your bet using your G-Coin balance and spin the 5 reels. Match 2 of a kind or more to score and win big prizes and bonuses. Rewards are based on the bet you place for each play, thus the higher the bet the higher the rewards (and risks).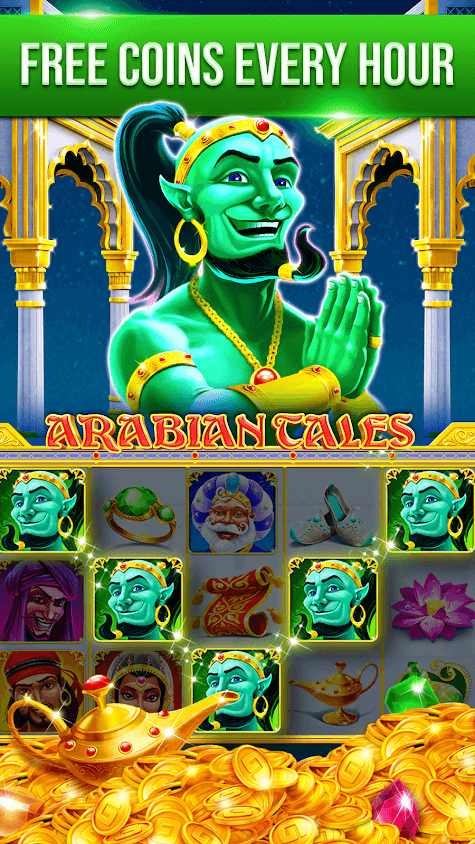 82 Different Slot Games.
Gambino adds continuously new slot machine themes, and they're now at the staggering number of 82 different slot machines. Just pick any theme you'd like, from cute farm animals, scary Halloween monsters, dreadful Pirates, fruity elements, Crystals or Golden letters – all sharing the same addictive slot gameplay.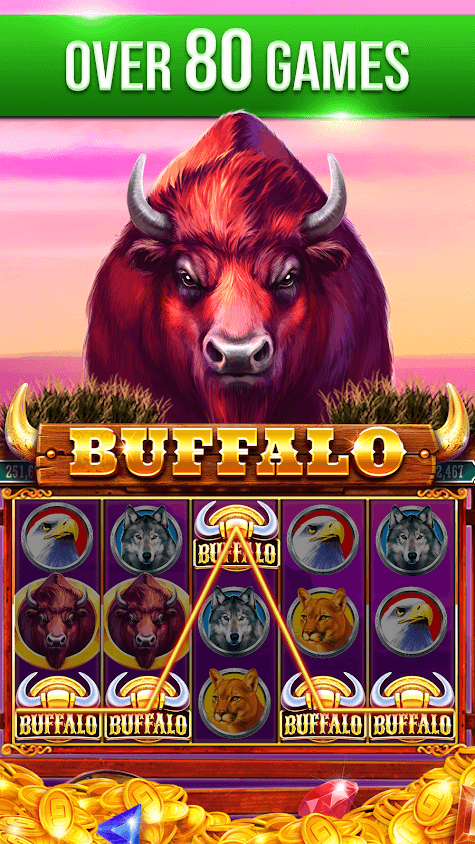 Huge Jackpot & Bonuses.
You receive a lot of bonuses and free G-Coins to play in the game even if luck isn't on your side. You get daily bonuses (i.e. free spins) plus various other social media related offers. Within Gambino itself, there are enough promotions to keep you spinning for big wins. You get to play the Mega Bonus Wheel (spin for free and win exciting prizes such as G-Coins, XP packs, Contest Boosters and Extra spins), Treasure Vault Bonuses (access the Gambino Treasure Vault every 30 minutes and watch thousands of G-coins flood your personal Gambino Account), or access to the VIP Club (as players rise in tiers through loyalty points, benefits also increase with upgraded G-Coin packages, extra Loyalty Points, Gift & Prize Multipliers, and more). VIP Tiers include: Topaz, Sapphire, Emerald, & Ruby, Diamond, Trillion Diamond, Royal Diamond, and Black Diamond.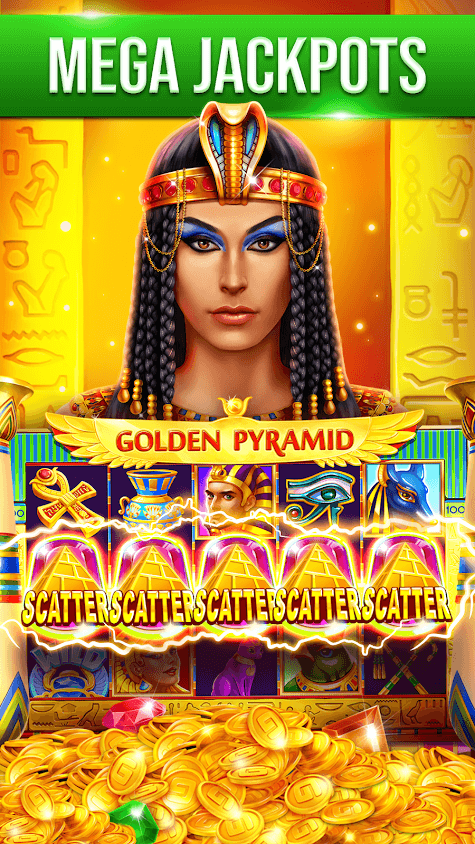 Custom Sounds and Animations.
Enjoy an Upbeat soundtrack that will pump you up with adrenaline while you spin the wheels of fortune. You'll also hear real Slot Machine sounds everytime you spin the reels or win, not to mention various audio and visual effects based on the theme of the slot.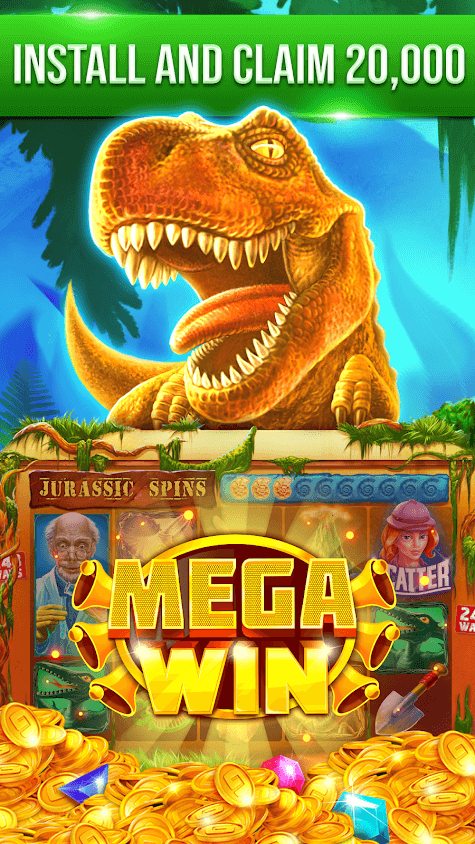 Multi-platform.
The other great part about Gambino is the fact that you can play it on various devices, no matter the platform. You can play it on Android devices, on iOS devices or even Windows and Facebook. The better part is yet to come though, as by creating and connecting with your own account your progress will be saved no matter the device or platform you play form. Social gaming on the go is what Gambino strives for to keep up with player demand as well as the constant innovation with today's technology itself.
Easy to Play.
Gambino Slots is dead-easy to play. You can start the game as a guest or by using your Facebook account (recommended to keep the progress and get more bonuses) and then simply select a slot machine to start playing. Leave the default BET set by each game or increase/decrease it and tap to spin. You can also hold the Spin button to auto-spin each time.
Gain Experience.
Each new spin accumulates experience points, which are used in return to unlock new slot machines.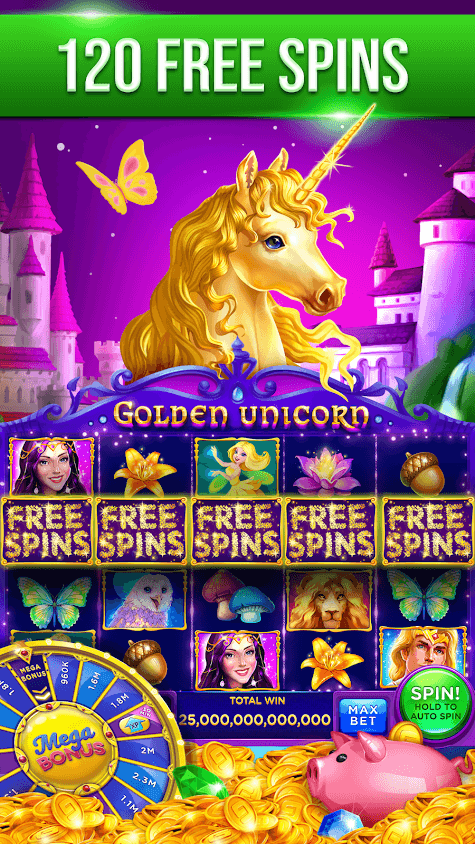 Social interaction.
The social interaction is one of the strongest unique selling points of Gambino Slots. Once you've connected your Facebook account, you'll be able to interact with your friends or why not make new ones. You are able to send and receive gifts to Gambino friends, participate in various contests and even accept game challenges that come packed with multiple G-coin bonuses.
Conclusion
Visiting Las Vegas and playing there is on my bucket list so at some point during my life I'll get to experience what the city that never sleeps is like. But until then, whenever I do need to feel the slot game experience without any risk, I have Gambino Slots. Not only because you can enjoy endless hours of fun and excitement with zero risk, but also because you can do that with friends. You can install the app for free from the following links, depending on your platform:
If you've played Gambino Slots and want to share your opinion, feel free to do so in the comments below.
[pb-app-box pname='gambino.android' name='Gambino Slots' theme='light' lang='en']