Submit your Russian-localized app to Google's "Now in Russian" collection
Comrades Android devs, there's a new promotion opportunity for your apps and especially games. I always recommend developers to have their apps localized in as many languages as possible, on the principle of The More, The Better. 99.99% of those 3 million apps listed in Google Play are available in English as well, because everyone wants to target US visitors. However that percentage decreases drastically for other languages and this means there's room for improvement because Google Play shows different content (in listings) in other languages. Devs rely on the fact that their English listing will be shown too when for instance a Russian visitor goes to Google Play .
It's true, an English-only app will be shown to users in Russia (if you haven't blocked the country), but it won't have its description localized. If it's not localized, whenever someone from Russia does a search on Google Play for a Russian word, your app won't be shown, or at least not . That's a missed opportunity. My recommendation is to have your app localized in 5 other languages (aside English). One of those languages should be Russian for sure. Why? Raec (The Russian Association of Electronic Communications), a NPR organization uniting largest players in the Russian Internet industry released this report that tells us why Russia should be your next localization market:
There are close to 150 million Russians under the age of 35, the main demographic for avid smartphone users
The mobile penetration rate for this group is 176%, which means each of these individuals has almost 2 devices.
Android is at least 4 times more popular than iOS in terms of app downloads and devices
The average user downloads about 40 new apps yearly (one of the highest downloads per capita)
In terms of number of downloads from appstores, Russia is the 5th biggest market for both Google Play and iOS appstore.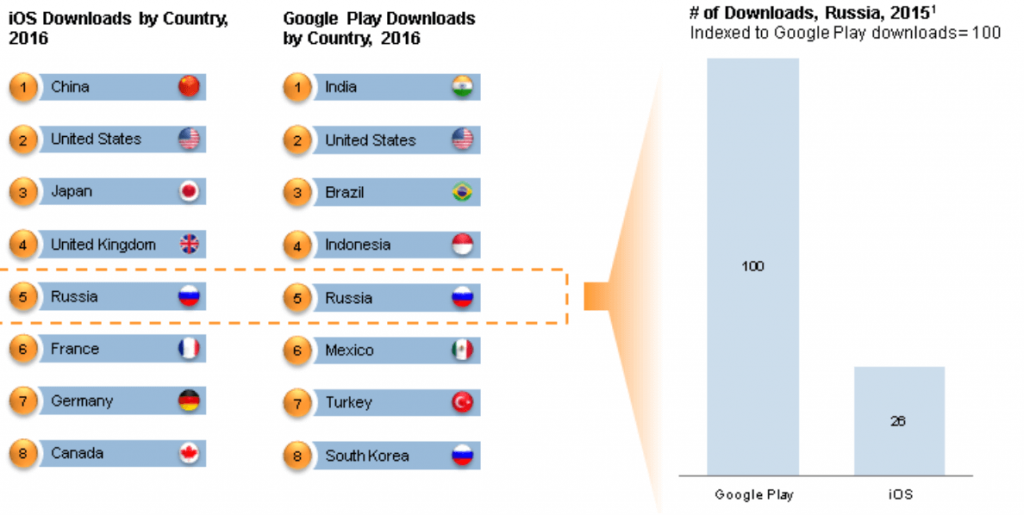 I know most devs will say that even if they have lots of downloads, revenue from an Russian users doesn't compare to revenue from an US user. I'll say that Russia is still the 13th largest economy in the world, so it is worth targeting, especially when a great opportunity shows up.
The opportunity I'm referring is to nominate your app for being showcased in a Google Play collection. The "Now in Russian" collection was launched in July and showcases 24 apps/games that were recently localized in this language. Yes, the requirement is to have your app localized in Russian and to have its Google Play listing & media localized.
I don't have to explain the advantage of being showcased in a Google Play Collection, but the idea is that your app or game will have extra exposure. Google mentioned on their blog that they plan to refresh the list of apps/games showcased in this collection, and they asked for developers to submit their recently localized apps using this form. If you're thinking that they will accept only popular apps you are wrong, they don't mention anything about popularity on the requirements section. To be more exact, these are the requirements:
App should have at least a 3.8 rating.
Store listing must be fully localized.
App must be entirely localized.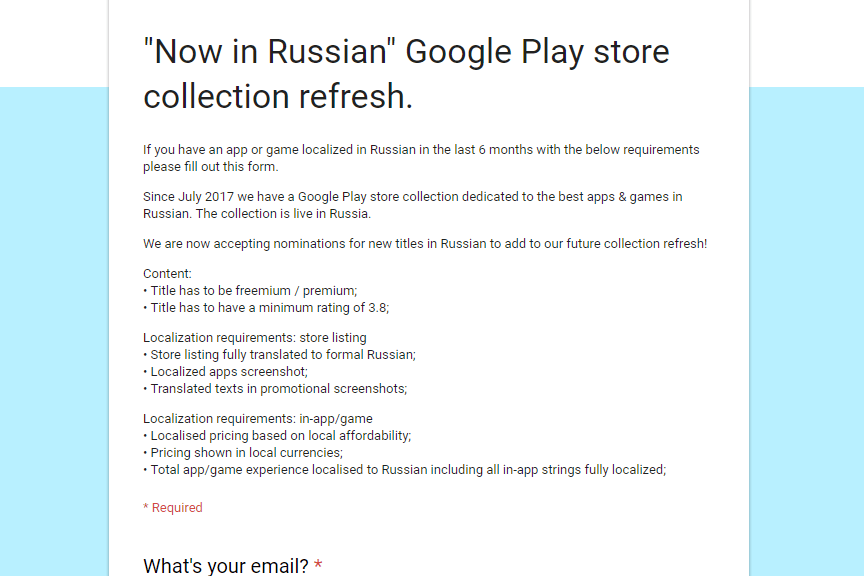 Now, since Google has some thorough recommendations on how to correctly localize an app, they will probably accept only those apps that did an exceptional job at this. A couple of things to consider when localizing your app in Russian:
Don't use automated translations. Google will recognize it's automated and you're not gaining anything with this. Use specialized translators for this.
Verify everything. You'll need to verify your app entirely for any strings that aren't translated. If it has images check those too. If it raises warnings/error messages, those will need to be translated as well.
Check the context. It's one thing to simply translate text strings, and another to check how those show up in the app. You will need to verify visually how everything fits (Russian words are longer). Your translator should also check the quality of the translation once it's in place.
Translate your Google Play listing page. If your title has keywords in it, you'll need to translate those too. The short description, the long description, the "What's new" section must also be translated. I don't recommend having overlayed text on screenshots, but if you do you'll need to translate that as well and upload different screenshots for this localization. Your video demo should be localized.
To see what type of quality Google expects from an app localized in Russian, check one of those 24 lucky ones listed in the "Now in Russian" collection. Once everything is ready on your side, nominate your app for a chance at being featured in that collection.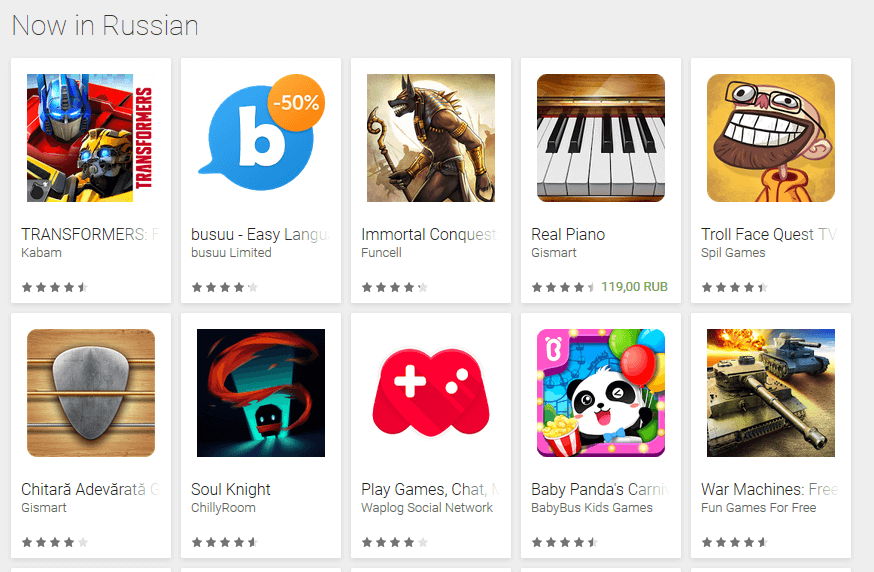 I'd say things should stop here, however my recommendation is to go further and localize your app in at least a few other languages: Brazilian, Chinese, Japanese, French, German. If you're budget-constrained, then start with the countries that have better GDPs (i.e. France, Germany).
Good luck!