Banana Kong Blast: a true blast from the past
6 years ago I came around a fun endless running game called Banana Kong, developed by FDG Entertainment. The gameplay is easy and fun, you control a gorilla that must run endlessly to avoid being crushed by a pile of falling bananas. A simple tap on the screen helps the gorilla jump, and the goal is to advance as far as possible while also collecting bananas – at some point after collecting enough bananas you get to thrust forward to advance faster. The game area is set in a jungle but also a cavern, the ocean, the canopy, the beach, and the treetop. Each area comes with a different pet that aids you.
Anyway, I only played the Android version, though there was/is one for iOS as well. Forgot about the game for a while, only to discover that to date the game amassed over 170,000,000 downloads. That's huge and I'm glad that the game became so popular. The reason this got my attention is that last month FDG Entertainment released a follow-up game to the classic smash hit. This one is called Banana Kong Blast, and your goal is to help Kong rescue his friends and save the jungle while obviously gathering as many bananas as you can.

Here's a trailer of the gameplay to get a glimpse of its action:
Banana Kong Blast was released on August 13, 2019 and in about 2 weeks it already gathered 100,000+ installs, so I think that it might reach the same popularity of its predecessor. The gameplay retains something from the original game, though it does introduce new elements.
Main features:
Barrel travelling. That's right, you don't run endlessly now, but instead you blast off Kong from one barrel onto the other while avoiding obstacles. At the end of every level pack you get to fight a special boss to rescue your pet.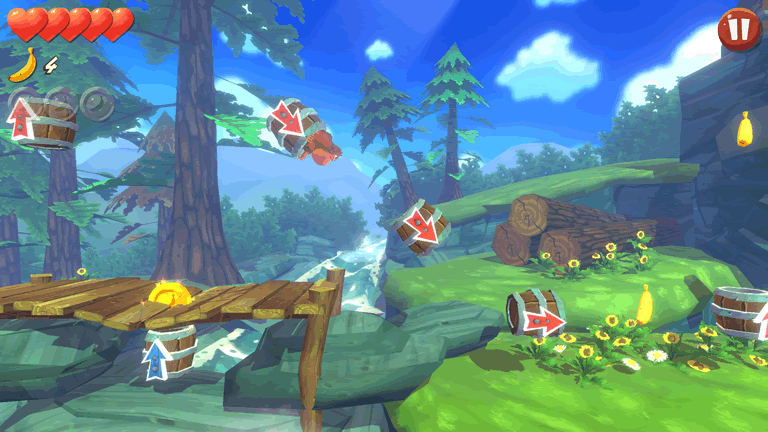 Gorgeous 3D environment. The design is breathtaking, and gives me the vibe of a cartoon-like game. You get to feast your eyes on console quality 3D graphics. Vivid colors combined with dynamic animation add up to the overall joyous gaming experience that is playing Banana Kong Blast.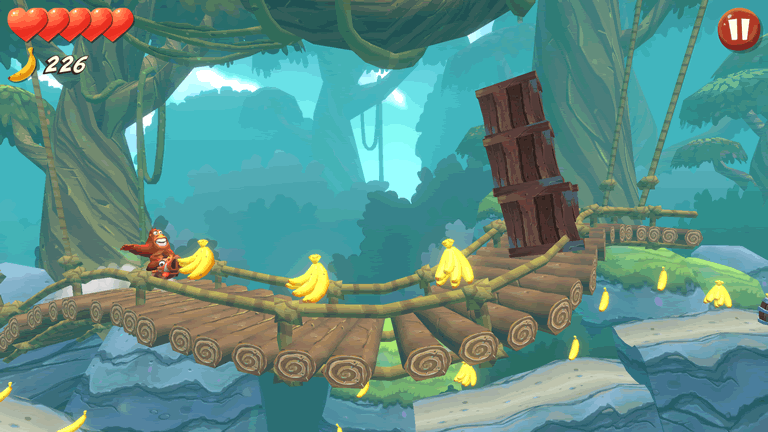 Interactive elements. You do not get to simply shoot from one barrel onto the other, you also interact with other game area elements. Swing from lianas, ride water slides, avoid deadly traps and much more.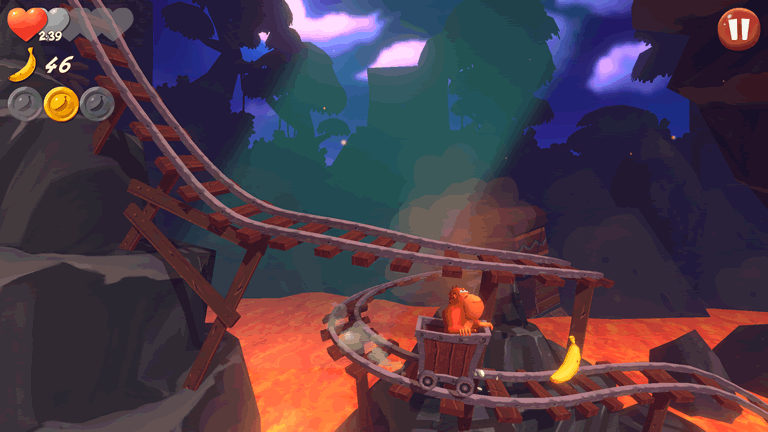 Lots of levels. There are 6 different worlds to play in (level packs) and each contains 48 levels. Won't do the math here but that's enough action-packed levels to play for quite a while. You also get to unlock bonus levels that have a different gameplay (i.e. riding on the back of a friendly boar).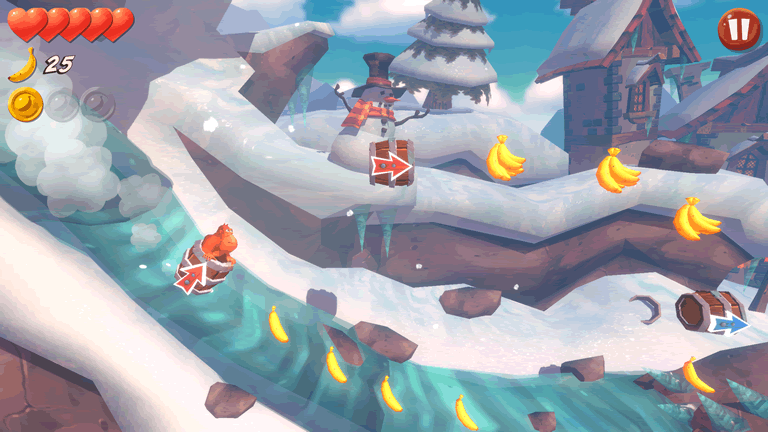 Great soundtrack. The game has similarities with playing Sonic the Hedgehog, in the way you shoot fast from one element to the other, while collecting bananas. But did you know that its soundtrack is made by Sonic Mania Composer' Tee Lopes?
Customizations. You can customize the look of your jungle hut and also the way Kong looks. With over 38 customization items, there's something for any taste.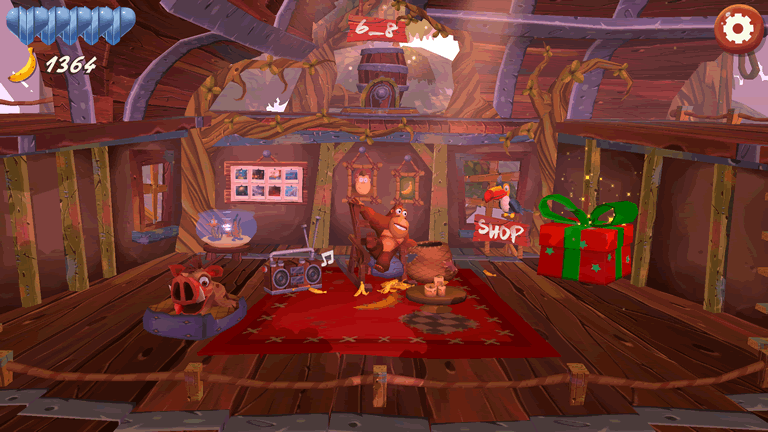 Overall, Banana Kong Blast is a nice action/adventure platformer that's suitable for the entire family, from parents nostalgics over the original Sonic game to kids that like cartoon-ish like games.