EaseUS MobiSaver for Android – Your Data Recovery Buddy
Smartphones play nowadays a vital role in our lives. They go beyond our need for communication and act also as an entertainment unit, digital camera, storage device, camcorder, pocket calculator, banking device and so many more roles. A few years back you would only think of a phone as a way to call someone, now it's a multi-purpose device. However, there's one thing that didn't change in all these years as phones evolved, the need for security.

As someone that had his share of phones over the year, I know another certainty, that accidents do happen. I had one phone stolen, another dropped in the water, a virused phone and if I struggle I can remember other unfortunate events. We all had at least one "phone accident" throughout these years. No matter what phone case you buy, no matter what antivirus you get, no matter what anti-theft device you install, at some point it's all a matter of fate. And imagine losing all those photos of your kids growing up, videos of quality family time, documents that inadvertently weren't backed up in the cloud and other precious items. Terrifying right?

Once you get to accept what I'm saying, that it's only a matter of WHEN a phone accident will occur not IF, you will realize that you need a safenet. Pre-event and post-event solutions are the key here. Backing up is a prevention solution, however having to restore everything just because you lost contacts isn't that feasible.

That's where data recovery apps play an important role. These provide a solution to get back lost contacts, SMS messages, photos, videos, audios or documents that were stored on your Android device. And one such app I've stumbled upon is EaseUS MobiSaver for Android. I remember hearing for the first time about EaseUS in 2009, when they released their first version of EaseUS ToDo Backup. It was a freemium backup software that's been one of my first choices for backups for years, and that makes me trust their EaseUS MobiSaver for Android app as well.

The best part about it is the data recovery process, that's as easy as 1-2-3:
Step 1. Connect your Android phone to your computer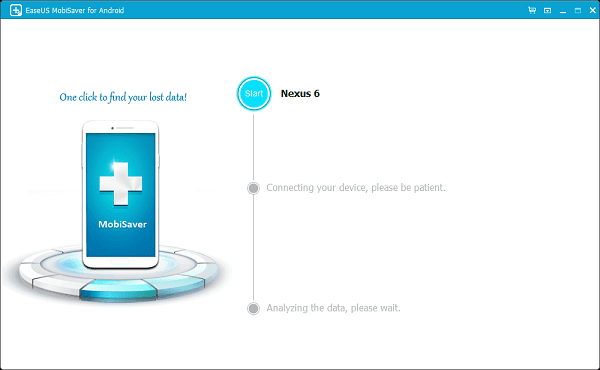 Step 2. Scan Android phone to find the lost data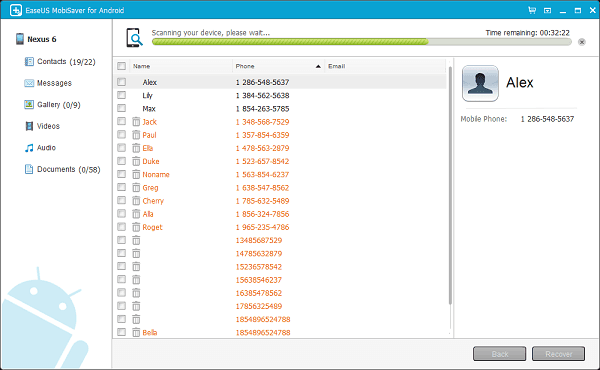 Step 3. Preview and recover data from Android phone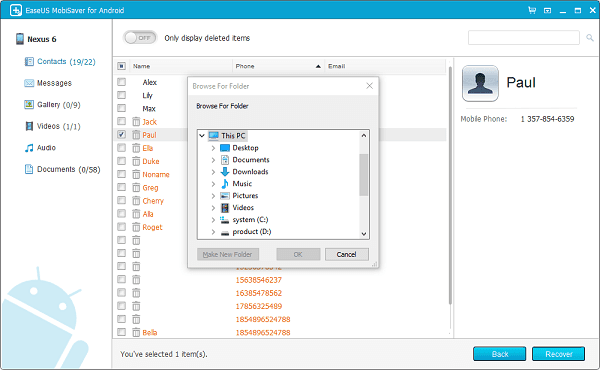 There's a FREE version that's available both from the developer's main site, as it is available from Google Play. The free version is fully functional, just that with it you can restore only 1 message/contact/picture/document/media file at a time. This is where the PRO version steps in, as with it you can restore unlimited files at once. It also comes with a free lifetime upgrade/support.
Features
Multiple File Support. EaseUS MobiSaver can recover multiple types of files: documents, Whatsapp/SMS messages, audio files, contacts, notes, voice memos, videos and nevertheless images. The image formats supported are JPG/JPEG, PNG, GIF, BMP, TIF/TIFF, which is good as most photos are either jpg or png. For videos, it can recover MP4, 3GP, AVI and MOV files.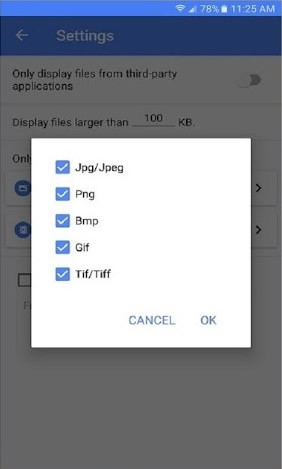 Easy Recovery. Because of a simple and intuitive UI design, you do not need advance technical skills to recover files with MobiSaver. With the PRO version, you have to install MobiSaver for Android on your Windows computer, then connect your Android device to it. Next you scan your device and decide what you want to recover. This method is recommended because the chances of recovery are higher. However, you could also install the Android app and it will run directly from the device (scanning, filtering, recovery).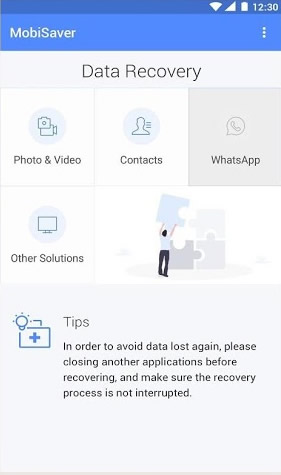 High-speed Scanning & Recovery. MobiSaver has support for over 6000+ Android smartphones and tablets from Samsung, HTC, LG, Google, Sony, Motorola, ZTE, Huawei, Asus, OnePlus etc. Because of its wide compatibility, the recognized devices connected to the PC will be scanned very fast. The scanning usually takes the most time, but in this case is very speedy. This gives you the option to recover your data quite fast.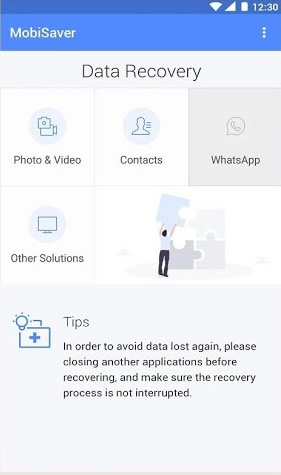 Export Recovered Data. After the app scans your device, it will give you the option to filter out the results and choose which files you want to recover. However, this can be a bit more difficult to do when there's too much info. For instance, when recovering lost phone contacts. That's why it comes with a great feature that lets you export the recovered contacts in CSV, HTML and VCF formats and store those on your PC. This way you can move the contact to a different device or re-import them on your main smartphone.

Filter and Preview. Once the scan finishes, a window will show you the files that can be recovered. This also lets you preview and check the quality of the recovered files before actually restoring them. You can preview all the recoverable SMSes, contacts, photos and other documents this way. This gives you the option to filter out some of the files by various criteria.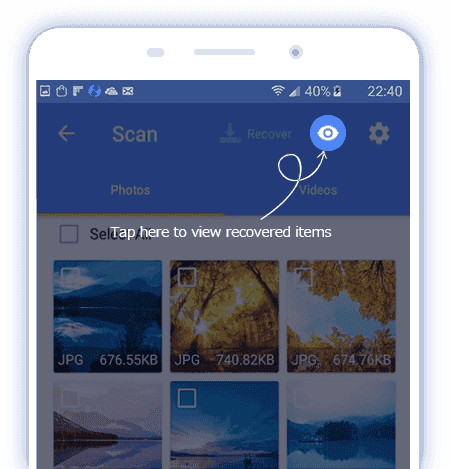 Notifications & Privacy. When using the Android app, you can opt-in to receive real-time notifications with the recovery results. This way you are also able to track any changes to your data in real-time. If you're worried about your existing data being overwritten, you can rest assured that MobiSaver won't overwrite your existing data while doing the recovery. There's also no communication with external servers during recovery, so your privacy is fully respected.
Lifetime Upgrade & Support. If you switch to the PRO version ($39.99 as of writing this review), you do get lifetime upgrades and support. Given how EaseUS has a long experience with data recovery, I'd say that having lifetime support it's quite a good deal. This way if ever you have troubles recovering some lost data, you don't have to pay a hefty fee to a local company and you can do it with MobiSaver, while getting the needed support.

It's always good to have a safenet against accidents of all sorts, and in terms of smartphone/tablet data recovery EaseUS MobiSaver is a good choice. This doesn't mean you shouldn't take other precautionary measures (i.e. backups), but in case something bad happens you know what you can do.