Follow Cassini's #GrandFinale crash into Saturn with several Android apps
Cassini–Huygens (still) is a spacecraft designed and launched into space mainly by NASA to reach planet Saturn. It's not the first space probe sent to Saturn, but it is the first to enter its orbit and ultimately kamikaze its way into destruction. All while sending incredible images and data of both Saturn and its moon Titan.
Cassini's journey began on October 15, 1997 and will end on September 15, 2017 in a controlled crash into Saturn, after "waving" to Venus and Jupiter as well. It had attached a lander (Huygens) that successfully sent data about Saturn's moon Titan back to Cassini. It's been in space for 20 years and its destruction is mandatory to avoid a possible contamination of Saturn's moons.
Don't feel bad for it, as the data it sent so far will be studied for years to come and offer incredible insights as it plunges into Saturn. What you can do though is follow its journey with several Android apps, to see its amazing 20-year journey. A preview of Cassini's GrandFinale was also published by NASA on YouTube:
Here are some of the Android apps you can use to follow Cassini's final descent and visualize its path so far:
With NASA's flagship Android app you can tune into NASA TV and watch their transmissions live. Cassini's #GrandFinale will be broadcasted live so you can use the app to view its final minutes as well. NASA's app offers much more than that, with thousands of images and videos that are actively updated, so my suggestion is to keep the app installed. It's refreshing to see humanity doing more than menial tasks, and space exploration is one of those ultimate goals.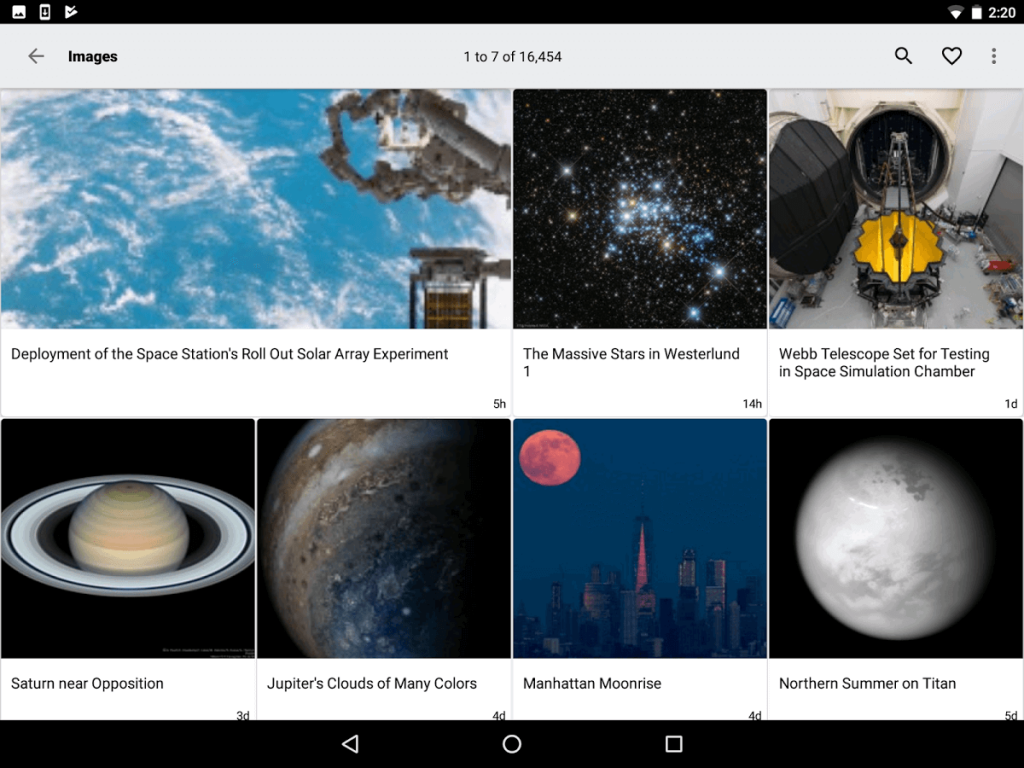 NASA's app will let you:
Access more than 30,000 space-related media items (photos and videos)
Watch live NASA TV, which also broadcasts important events such as Cassini's final decent
Watch live ISS streams
Track satellites in 2D/3D maps
Get news and other important information from NASA
You can also view NASA TV live by visiting https://www.nasa.gov/live from your Android browser.
SkySafari is available both for Android and iOS and it is one of the best astronomy apps out there. Thus a must have for any wannabe astronomer. With it you can also follow Cassini's journey, all the way from the beginning. You can follow its entire 20-year mission but most importantly watch its flight path in realtime as it descends into Saturn.
Just start the app and search for Cassini. Select the Satellite icon from that list (you might not know yet but there are several other objects called Cassini) and you'll end up on a dedicated page for it. You'll be able to preview its journey and watch in realtime its #GrandFinale.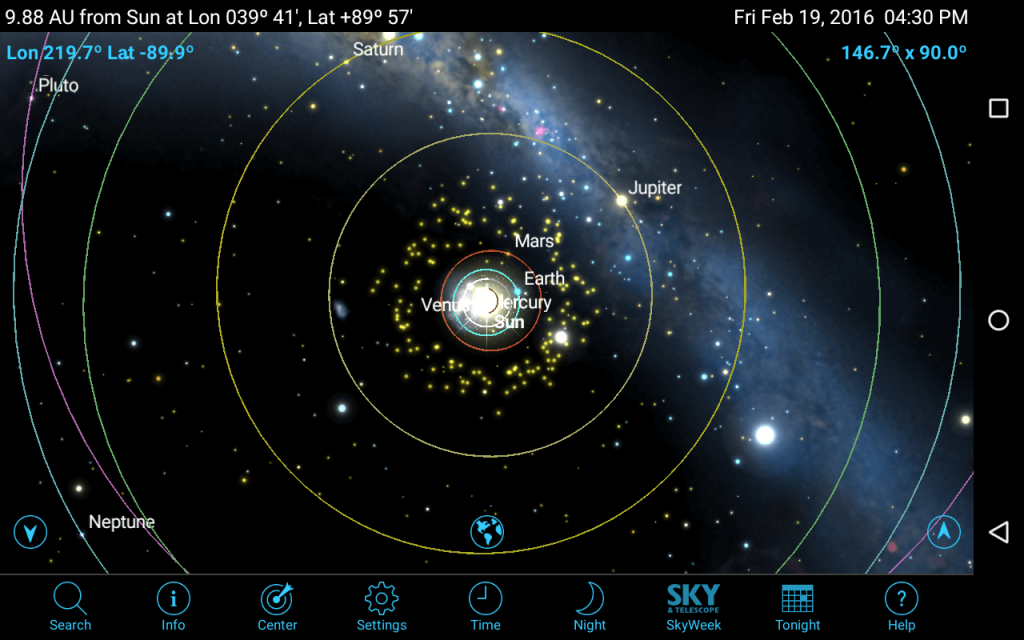 SkySafari offers much more than this, so again a must-keep Android app for astronomers:
Locate stellar objects in their vast database and see their exact locations from your position
Learn about anything astronomy-related, including NASA's space missions
120,000 stars and over 200 star clusters, nebulae, and galaxies plus all major planets, moons, asteroids, comets, and satellites (ISS included)
Animated meteor showers and eclipses
Google Maps Integration to show you stellar objects based on your exact location
This isn't an Android app but a web app, however you can easily visit the url from your smartphone. The Deep Space Network Now is a realtime monitoring tool that lets you keep in touch with the spacecrafts that explore the universe right now. You can use DSN to monitor Cassini. You will see a graphical display that shows the main NASA's antennas and which spacecraft they are receiving transmissions from.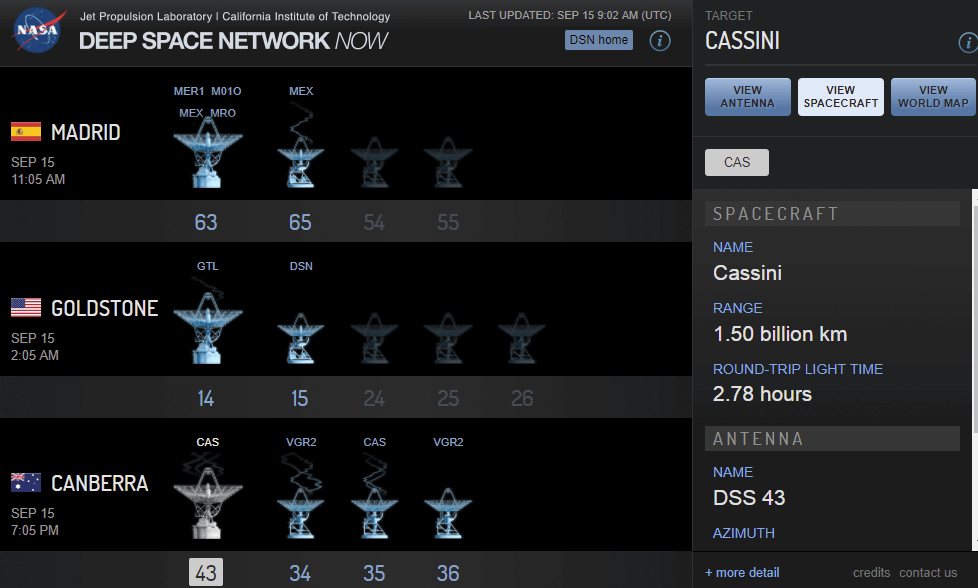 Cassini is labeled as CAS and clicking on it will bring up more info about the mission. You will see in realtime when the transmission ends and Cassini's last "breath" is received.
NASA has many more mobile apps for iOS and Android in case you are interested: https://www.nasa.gov/connect/apps.html
I'm proud for NASA's achievements and I believe that space exploration is one of our main goal as a race. Ultimately I'd love to live to see the discovery of alien life and why not colonization of Mars or other planets. If only I'd live that long…