The 10 best app review sites for Android that should be on each dev's contact list
There are literally thousands of websites that focus on Android related information. From news sites to those that publish apps, for an Android developer these can be a good source for marketing their apps or games. Especially of interest are the sites that focus on app reviews. If you've ever searched for an Android app outside of Google Play it's impossible you haven't visited at least one of the big Android app review sites: androidcentral.com, androidauthority.com, androidapps.com and others.
Are you an app developer? I can help you promote your app/game by submitting app review requests to 140+ Android review sites, details here: 140+ App review requests submission
The only problem, as a dev trying to market apps, is the fierce competition given the plethora of apps currently available on Google Play (2+ million apps/games). Luckily only a handful of devs are preoccupied with marketing their apps, as most of them just release an app and let it be, maybe it "catches on". Since most devs barely get any revenue from apps, that's not a good approach. It is always better trying to promote your app then not promoting it at all. Sure there are voices that say submitting requests to app review sites is not worth it, but definitely it's better to try and get your app in front of an app review sites editors than not trying at all. So my suggestion is to do the effort and try to submit app review requests to Android related websites.
Here are some tips for app review request submissions:
Targeted list. Don't get a list of all the possible and impossible Android related sites and just start submitting requests. You should have a list that is filtered down to match your app/game targeting. For instance, why would you submit an app review request for a business app to eurogamer, a site that exclusively reviews games only? Or vice-versa, submitting games to sites that mostly do non-game app reviews. Go through your list and trim it down by category to submit requests only to those that are a good match.
Site activity. Verify if the site is active, meaning see if they actually posted anything on the site in the past 3 months. There are editors that created Android-related sites out of passion for the field and they occasionally post, but if they haven't posted anything for 3+ months it's not worth submitting a request to them.
Paid only sites. Some app review sites have options for submitting requests but they charge a priority fee for reviewing your app. Now, in most cases that's not worth paying for. But it all depends on your strategy. For instance, I've seen big studios that want to have their app linked from and published on as many app review sites as possible mainly for SEO and ASO purposes. The more an app is linked from related sites, the better its ranking will be. Think about this, a user searches for a "qr code reader" on Google (or Google Play). Now Google has to decide which app goes first, which second and so on. It compares a lot of ranking signals, and then decides which one goes first. The more an app is linked from related sites and mentioned on those, the better that linkback signal will be. So for 2 apps that do the same thing, are pretty much optimized the same in terms of content, those link counts will be the differentiator.
But paid app review sites are costly, and for bigger budgets. That's why, if you are going to run a branding campaign (i.e. propagating an app name everywhere) or a backlink one, it's worth paying several dozen app review sites for this prioritization. Otherwise no, especially if you're an indie dev struggling with budgets.
Persistence. Now, app review sites will receive from a few dozen to a few hundreds requests per day to review an app. And usually they can't publish more than 1-2 per day. Thus, being listed is a combination of how well your app/game stands out from the crowd (I'd say this is the most important factor), how catchy is your review request and nevertheless your persistence. As a side note, I always remember this case study from Gizmodo on how persistent an app developer was. In all fairness, that dev's app was mentioned on Gizmodo and then a bunch other sites, but in the end the app was discontinued. So persistence, at least to some level, can be good. But there's a thin line between persistence and spamming. So instead of sending 10 emails to the same app review site editor, you should send say max 2 but try to reach that editor via other channels as well. That's why for app review sites I also recommend compiling their social networking profiles as well: Twitter, Facebook, Google+, Pinterest and what else. This way, you can follow them (talking here about the main site's social channel) and see if you have an opportunity to pitch your app. Say they mention something about security, why not re-tweet that and reply with a mention of your security app as well. If your app catches their attention, you're in for a treat – installs.
Be realistic. Here's the tough part. We all have our own "distortion field" that surrounds us, meaning the things we create feel to us as being better than what others perceive them. That's why you might think that your app is the greatest one to roam Google Play, while in reality that's not the case. We like to blow our own trumpet sometimes. My suggestion here is to have a friend look over the app and give you his/hers honest opinion about it. Good friends will do that. Knowing how your app is helps you decide where to submit it to. Trust me when I say that it's not worth submitting a pitch to TechCrunch for an app that's less than extraordinary. These are what I call "premium" sites, that you should contact only if your app is very good and innovative in its own way. The other part of the being realistic side is to know your expectations. If you contact 100 app review sites don't expect 100 responses/reviews. You might get a dozen (most of the cases), you might get none or if you're Rovio you might get 110. But it's good to be realistic and not to expect the world.
Pick a good day. If your app is thematic, for instance related to Halloween, guess when it's the best time to submit an app review request for it? Same goes for Christmas, Easter and any theme related app. Plan things ahead to submit a request 1-2 weeks ahead of that particular event. That's why they release "50 Shades of Black" on Valentine's Day and not on Groundhog Day (although it does have deja-vus in it). If your app is not thematic, try to pick a day when the competition is the lowest, in terms of review requests sent out. I'd do it on a Sunday for instance, that's when the least no. of review requests come in, and it has the advantage that's very close to Monday. Or I'd pick the middle of the week, Wednesday is good too from my experience.
Use a good pitch. The subject is the first things they see, so try to use something that's catchy. It's one thing to say "Meet the world's first hydraulic press simulator" and another to say "A game where you simulate using a hydraulic press". Try to use numbers in the subject (i.e. "close to 10,000 installs") and even 1 special character if it's applicable. For a love/dating app it would be great to show in the subject a red-colored heart (see CopyPasteCharacters for what you can use in email subjects). Maybe even try to pay a copywriter to come up with a good subject and pitch. Also, it's very important to give the editor what he might use. I always include a short description of the app, a list of features, links to the app/video and nevertheless a link to a presskit. Don't make them hunt down for info, have it ready for them. The easier you make it for them to find what they need, the higher your chances of having your app reviewed.
There are a lot more aspects to cover but you're already bored. So, for your practice, I included below the top 10 most influential Android app review sites there are, IMHO. One review from these sites and you can feel good about yourself as it means you did release a great app.
1. Android Authority. They cover anything Android-related and they're indeed an authority in their field. Aside for a magazine-theme that I don't like at all, they post content quite often (several times a day) and I did see app reviews posted in there too. So there's a good chance to get covered. They also have some promotions (paid) available for devs, so for the right budget you can try them.
If your app/game has IAP and you can create Google Play promo codes, you can suggest to them a Giveaway campaign where you give 100+ promo codes in return for being mentioned. An Alexa global rank of close to2400 is a proof that their site is popular (the lower the number, the most popular the site is).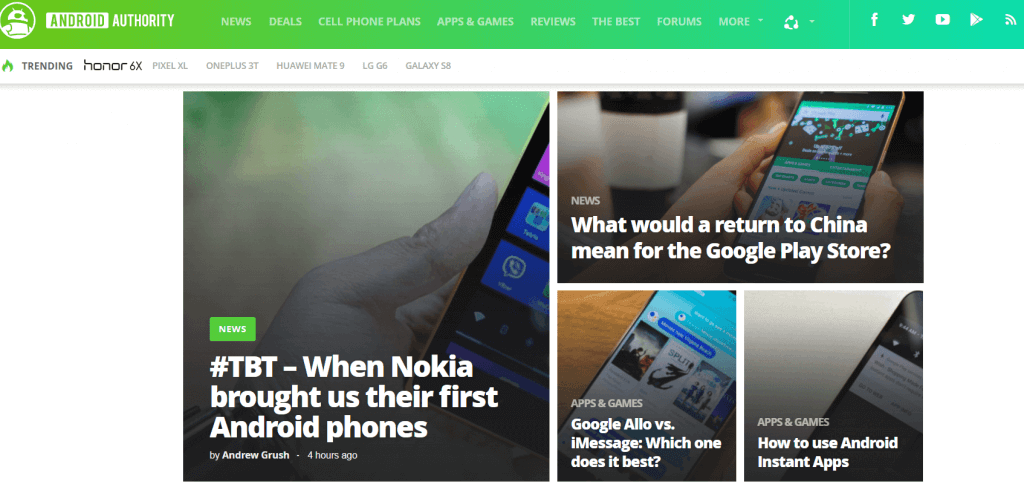 2. Android Police. The POLICE? Yes, the Android one. While this is more a news related site than an app review one, they do have a Giveaway section and occasionally they publish lists of apps they want to highlight. A mention in a highlight post alongside 4-5 other apps is still good, even if not as good as a full featured review. Its Alexa rank is at5400 so very popular too.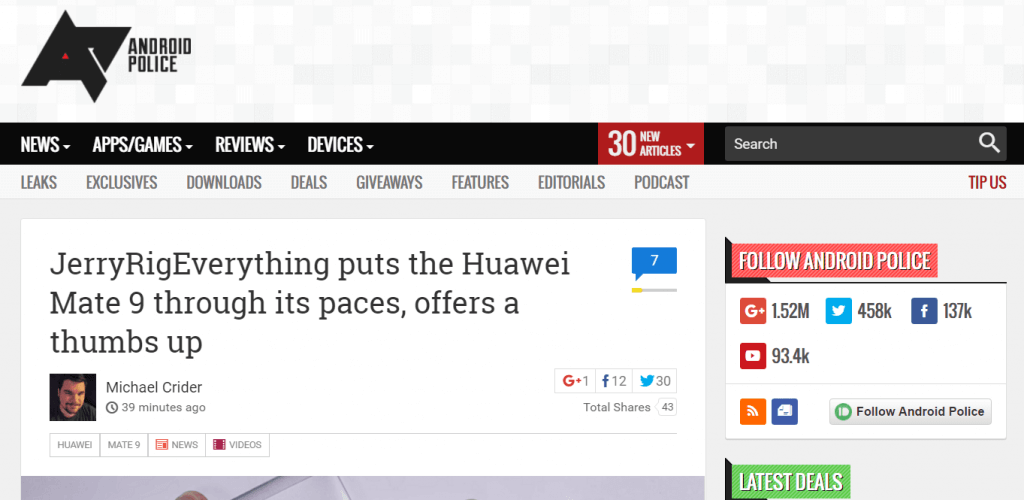 3. Droid Life. I don't know if Droids dream of electric sheep but I know that the Droid Life team dreams of Android hardware. And someone has a preference for close-up images, every post has a close-up photo of a device. You can even see the pimple's on people photos.
They do have sections for apps, reviews, giveaways, deals, so overall a great app review opportunity. An Alexa ranking score of19,000+ it's something very good, so definitely on the top list of app review sites to contact.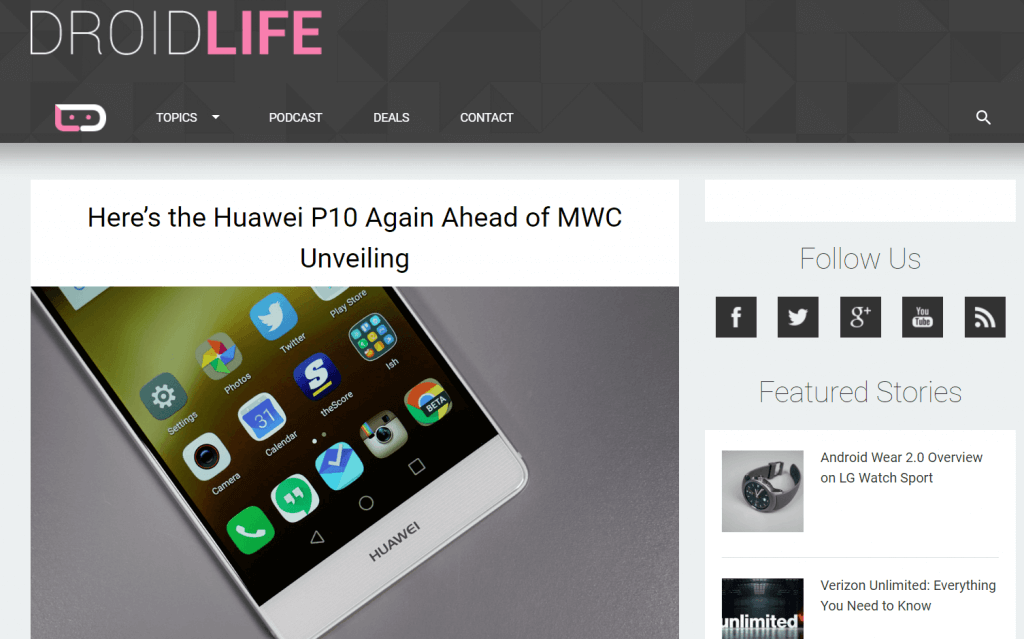 4. Phandroid. It's a combination of phone+android, the domain name – so not something having to do with phantom. Bummer. The site is quite popular too, with a22,000+ Alexa rating. Covers a lot of hardware stuff, but also apps occasionally. Only a tiny contact form for app review requests, no special dev services.

5. AppBrain. The good part about AppBrain is that your app can be included automatically, if it wasn't already. They have a mirrored appstore of apps (see their Hot Apps section to start with) but they're developer-centric too.
Meaning they developed all these tools and offer services for Android app promotion. Cost per install campaigns, integration with your apps, monetization resources and the whole package. Definitely a site to check. Their Alexa rating is at25000+ which is ok, even if not as great as the top ones.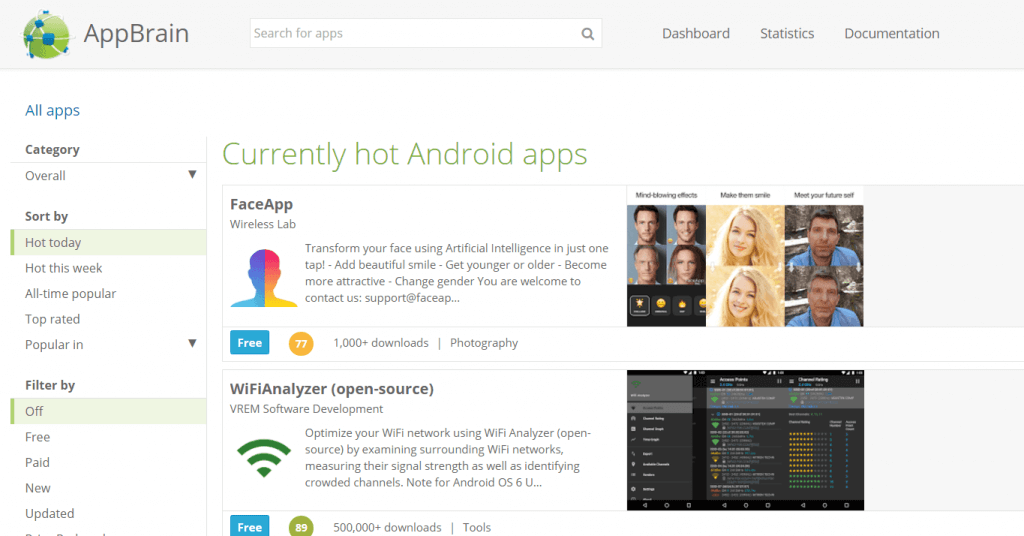 6. Android Community. They use the same magazine-like theme as Android Authority, so a -1 there. With an Alexa global rank of54,000+, it's several times lower in terms of popularity than AA, however their social metrics are very good. Close to 1 million Facebook subscribers, a lot on G+ too and a greater chance of being featured than on Android Authority. They do cover a lot of Android devices so if your app is system related you've got to submit a review request (i.e. root app).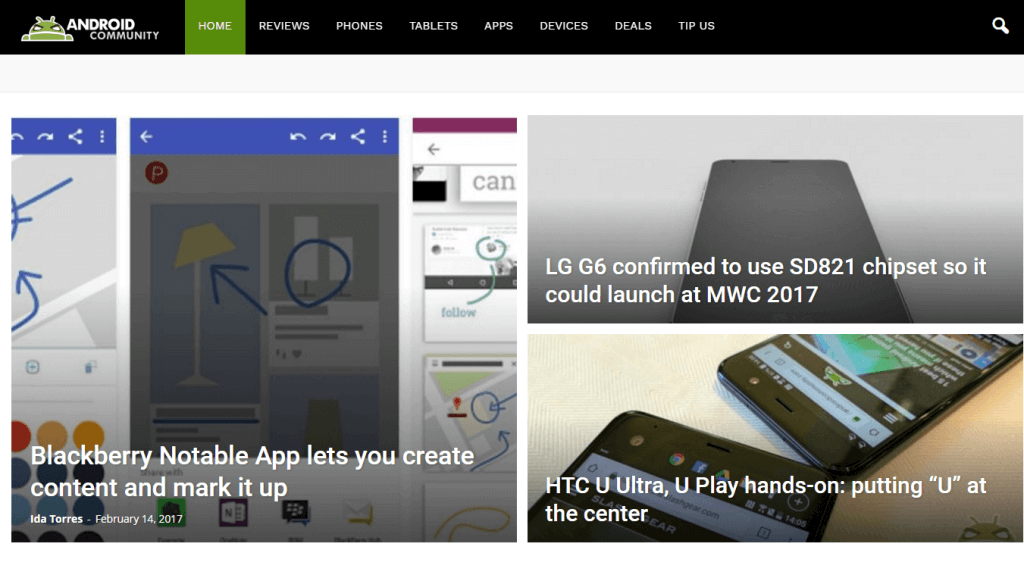 7. AppsZoom. The zoom part from the domain name comes as a mention that they "zoom-in" an app and analyze it. Because they have several packages to help devs promote their apps. From analyzing apps and offer expert advice, to offering you a landing page for your app, a featured review and advertising, it's definitely a place where you can spend money on promotion. Although, in all fairness, you can create a page for your app on their site for free. It has an Alexa rating54000+ so definitely something you shouldn't pass.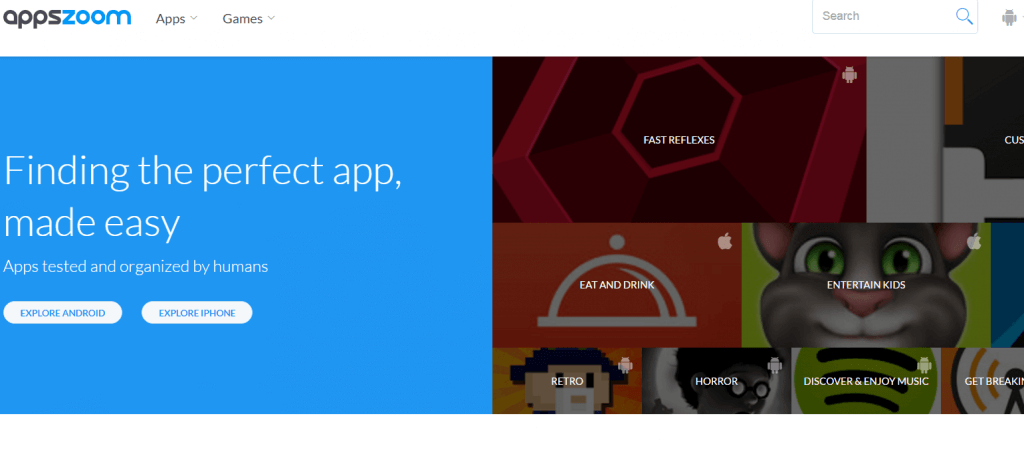 8. MakeUseOf. MakeUseOf if a site that covers everything tech-related. But it's very popular, with a ranking of 800+ on Alexa I'd say it's the Holy Grail if you get published. I only placed it so low because it's not Android-centric, but it does have a whole section for Android and it's good to try it.

9. TalkAndroid. An Android-only site that discusses anything Android related, with a focus on hardware. Has an 84,000+ Alexa rating, so it should be in your top 10 list of app sites to contact. If you have an app that appeals to hardware, even better. I wouldn't submit games though, they seem to go towards the business-y side of things.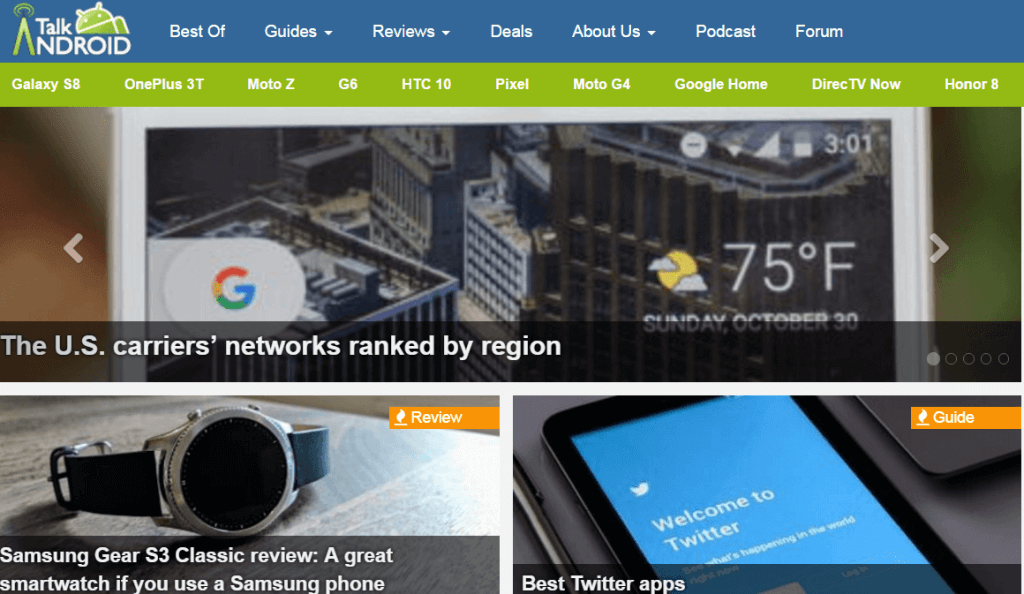 10. AndroidApps. They also have a mirrored site at appolicious.com that features iOS apps only, and this was at some point under the Yahoo umbrella. While now they're not in the same popularity range as after 2010 when they had a partnership to display content in Yahoo (only180,000+ on Alexa), it's still a good place to get featured with your Android app.
They do have 1.1 million Facebook fans and a killer keyword-matching domain so definitely submit an app review request there too.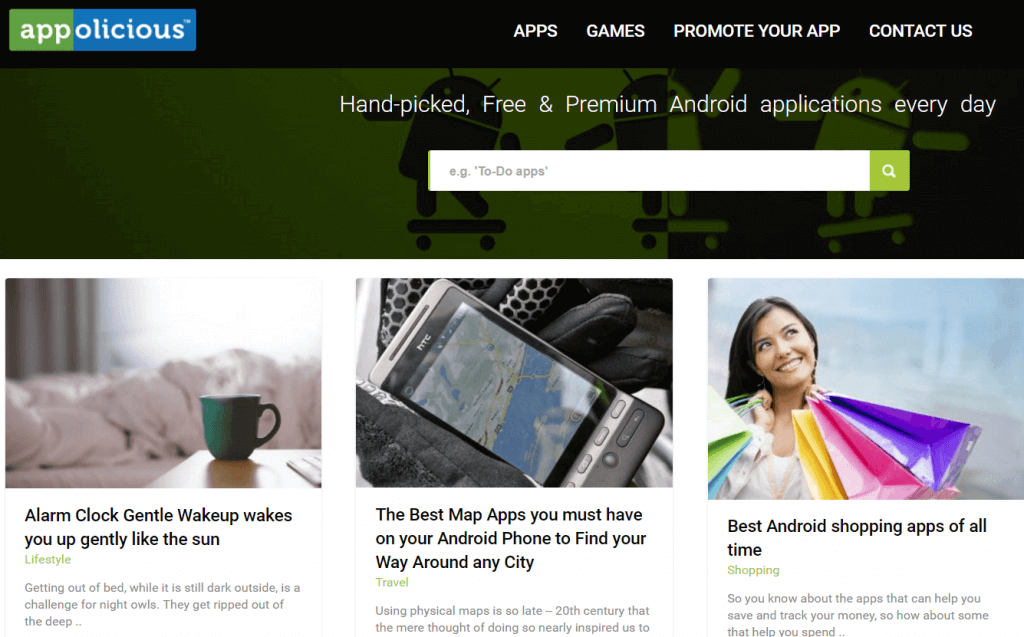 In the end it all sums up to how good your app is, trust me. But with some ASO, a bit of persistence and a good app, your days working only part-time on your apps will be left behind and I know quite some successful devs. Not Flappy Bird successful, but enough to have a more-than decent revenue from their own apps. So Good Luck! And don't forget to submit your app to AndroidB as well, not one of the big players but I always like to discover good app.
And lastly, if you want to go beyond those 10 Android app review sites, here's a list I manage with over 175+ Android sites: