GeoTrain Flags and Capitals, learn geography the fun way
We've previously covered a review for Entangled, a game developed by Jan Rychtár. That was one of the 3 apps developed by Jan so far, so now we're taking a look at another game developed by him, called GeoTrain – Flags and Capitals. There's a common denominator for these games, simplicity. Right from when you start GeoTrain you can go ahead and delve in the learning process or take a quiz.
This is what GeoTrain does, it helps you learn geography the fun way, combining the learning process with gaming. You can take quizzes along the way to test what you've learned or if you're already mastering geography you can test yourself directly with a funny quiz. The video review below for GeoTrain explains briefly what the game does:
GeoTrain has two parts:
1. Learning. In this mode you get to look over a list of all the countries in the world and read basic information about each, such as: its capital, the continent it's part of, total area in square kilometers (not miles), the neighboring countries, total population and population density.
Practically everything you need to know about a country to pass a general knowledge test. So now you don't have any excuses not to learn that Georgia is a country too, not only a state in the US. Or that Turkey is a country not only an animal.
As there are quite a few countries (196 countries to be more exact) you get the option to sort them alphabetically, by their total area (largest to smallest) or by population. Optionally you can search for a specific country to learn more.
2. Quizzes. Oh, the quizzes make the best of GeoTrain. There are 2 types of quizzes, each with five different themes: choose the correct flag for a given country, pick the right country for the given flag, choose a capital for a given country, guess the country based on its capital and finally select the neighbors of a given country.
The 2 quiz types are:
Fault-limited quiz. This is the default type of quiz available in the free version and you start the quiz with three lives. Each time you get the good answer, your score increases, when you miss one of the questions though, you lose one life. Thus, when you make 3 mistakes the quiz ends and you can either replay it or select another quiz type.
Time-limited quiz. This is available only in the PRO edition of GeoTrain and instead of having a limited number of lives you get to answer as many questions as possible in 60 seconds. Based on this you receive a score that gets saved in the game history and you can later review the statistics for the quizzes you took.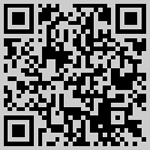 If you're as good at geography as I am (3 on a 1-to-10 scale), GeoTrain will help you fill in those gaps so that next time you hear your friends talk about a country they plan on visiting, you'll know where they go, what's the capital and its neighbors. But this app is a good practice for youngsters too, as combining fun with learning is better than simply starting to read from a book with no interaction.
You can get this app from the developer's site or from Google Play: GeoTrain Free or GeoTrain Pro.