Rebtel: Cheap international calls with crystal clear quality
My father was an expat (sounds way cooler than emigrant) for a decade and I still remember as a child how at the end of every week I was waiting impatiently for the landline phone to call. We'd talk for 2-3 minutes, enough to exchange some "Hello"s and "How are You"s before the sobbing started. Things didn't change much when we switched to mobile phones, as charges for international calls were outrageous. Fast-forward a couple years and things improved a bit, I can say now that charges are acceptable for international calls via regular carriers. Truth be told I don't do many international calls anymore but for those that do there are plenty of apps that help you keep the costs down for international calls. Rebtel is the one that stands up from the crowd.
The app
Rebtel is an Android/iOS app that allows users to make international calls at cheap prices. Cheaper than you would actually have to pay via your own carrier to call someone in another country. This is probably why it is also quite popular given that Google Play alone shows between 1-5 million downloads (and I reckon it is towards the upper limit) and on their website they mention handling more than 1 billion minutes of calls each year.
With tens of thousands of voice communication apps in a market with leaders such as Skype and Viber, it is difficult to rise up to the tops. But Rebtel did it and I believe these are the key elements that make the difference:
Calls are made via regular phone lines, not via VOIP. So you can make calls even if Internet is down, but the best differentiation over VOIP is quality. Rebtel sounds very clear during calls and there's no risk of dropping the conversation in the middle of a call if the Internet goes down.
International calls are cheap. I frankly don't understand how this is possible but making an international call is cheaper via Rebtel than it is via your carrier. Maybe they negotiate better deals given the high volumes they handle – as a consumer I don't really care why, I just like that it does so.
Free Rebtel-to-Rebtel calls. You can call other users that have Rebtel installed for free. I know most other apps do this however with Rebtel it is different because it uses the local phone line, it's not going through your mobile data or Wi-Fi. So even the app-to-app user calls are Internet-free and thus better quality & uptime.
Rebtel (which probably was born by combining "rebel" with "telephony") brands itself as an app that hijacks real phone lines to liberate international calling. And I agree with that message too, clearly the added value of using Rebtel is having the same great calling quality you have over local lines while keeping the costs down when calling internationally (or ZERO when calling other app users). This app trailer shows Rebtel in action (and some rebellious users as well):
If you're not sold on the above video this ad will clearly draw your attention and I must admit it's the first one I've seen from a big company where the F word is used and the presenter speaks his mind (the voice and message sounds just like Erlich Bachmann's from Silicon Valley):
With Rebtel you can call mobiles and landlines and everything goes by default through the local phone lines (no Internet connection required). As long as you call other Rebtel users you don't have to pay anything since the Rebtel Calling feature is free for the whole 2016 and available in 52 different countries. If you want to call non-Rebtel users all you need is to purchase World Credits and you can call any country for a fixed price-per-minute (for some countries they also have Country Unlimited plans that allow unlimited mobile/landline calls).
Main features
Quick sign-up.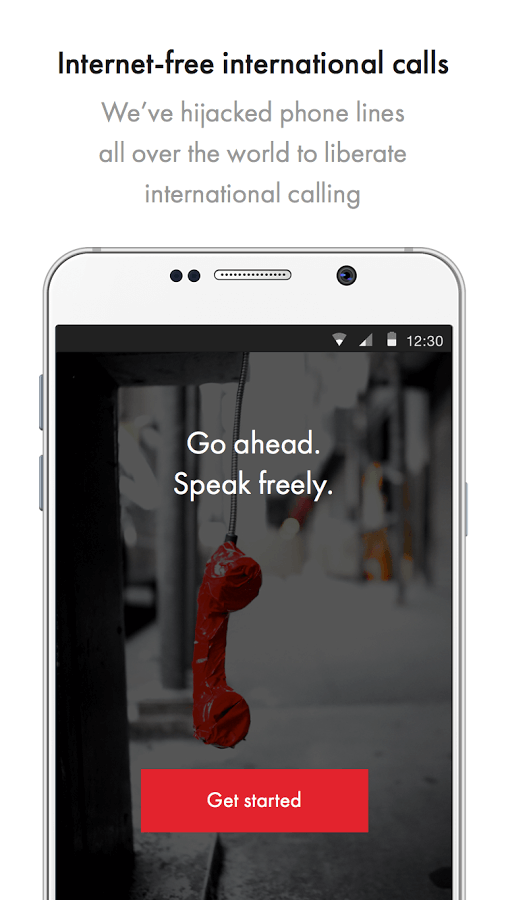 The sign-up process is amazingly fast and I like that. I'm used (with other apps) to go in, fill a couple of details (i.e. name, email, shoe size) waiting for a confirmation and then actually logging in. But this is not the case with Rebtel. The only thing it asked me was to enter my phone number and Verify it automatically. Yes, it didn't require me to enter the PIN number received by SMS, it did it automatically (probably recognizing the message received). So I was able to use the app in seconds.
You also get 5 free minutes for international calls (bonus minutes) to try out Rebtel after you sign-up. The bonus minutes expire in 30 days but I'm sure you talk more than 5 minutes a month (otherwise I'd seriously consider therapy if I was you).
Cheap International Calls.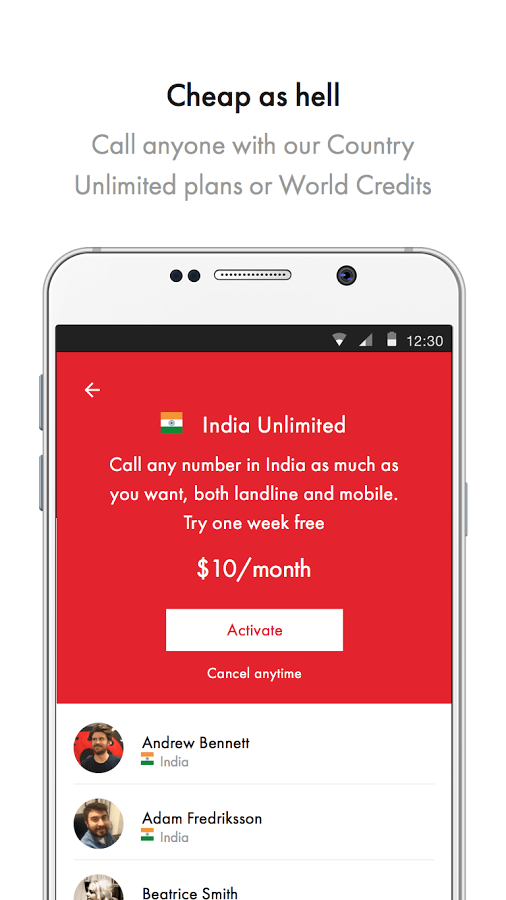 The core feature of Rebtel is Internet-free international calling at low prices. By default it connects via local phone lines to call and thus you have crystal clear quality in comparison with other apps that do VOIP. You can call both mobile and landlines internationally and the price varies depending on what country you're in and who you are calling. To find out rates for a country you'd like to call to just go to the main Rebtel website, type in a country name and Search. You'll also be able to see pricing rates right from the app. The app actually does something smart as it analyzes your calling behavior to give you the best calling rates.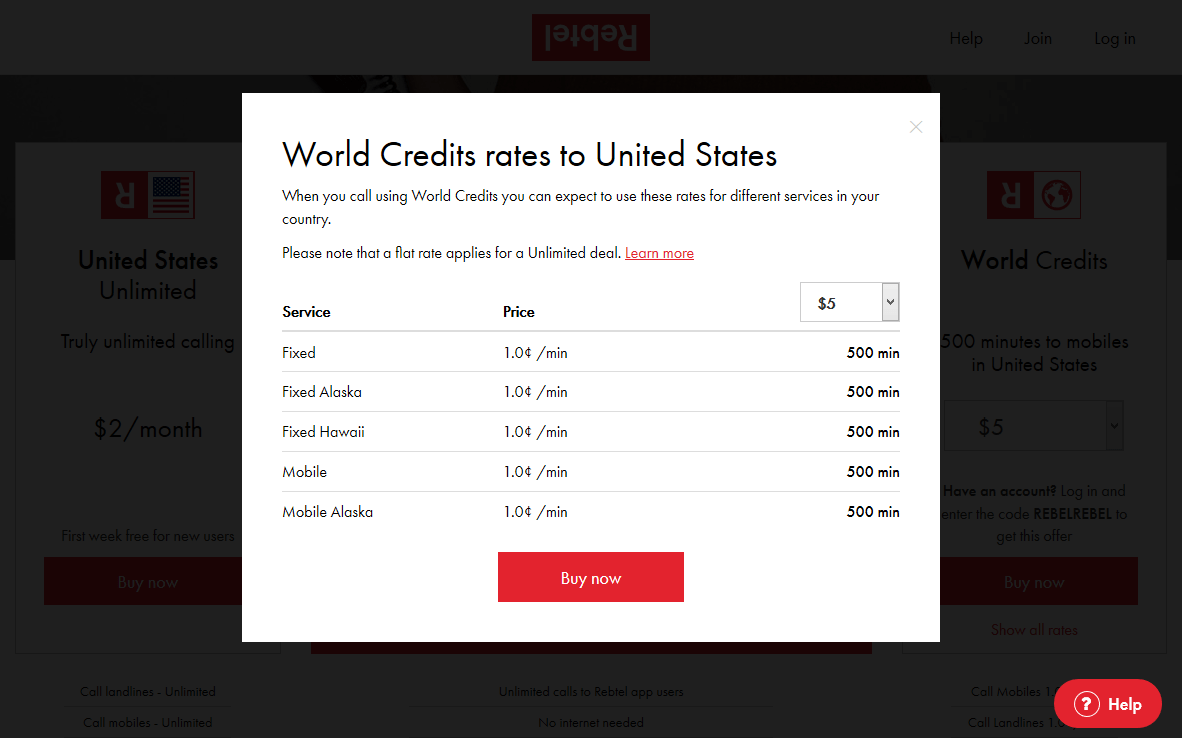 For the World Calls service they offer several monthly plans you can subscribe to (i.e. $5/$10/$25) and those come with a number of free Mobile and Landline minutes, depending on the chosen plan. This obviously is based on your country of residence, for instance in my case to call in Italy I can pay $5/month and get 125 mobile minutes plus 1000 landline minutes. Far better than my carrier would offer.
Call setup.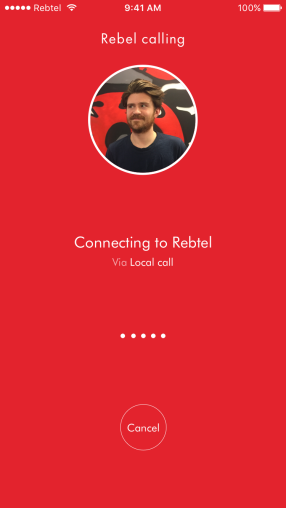 By default you connect to Rebtel via a Local call, so everytime you call someone from the app it will actually go through phone lines and not mobile data/Wi-Fi. This is a big plus for the call quality and in a quick test I did you can clearly tell the difference between a Rebtel call and Skype for instance. However, you can delve in Rebtel's settings and change the call setup options if you want to. Instead of the Local call option you can "force" it to connect via the Internet (using mobile data, 3G or 4G) or you can switch to the Travel mode and connect via Wi-Fi only.
Minimalist and beautiful design.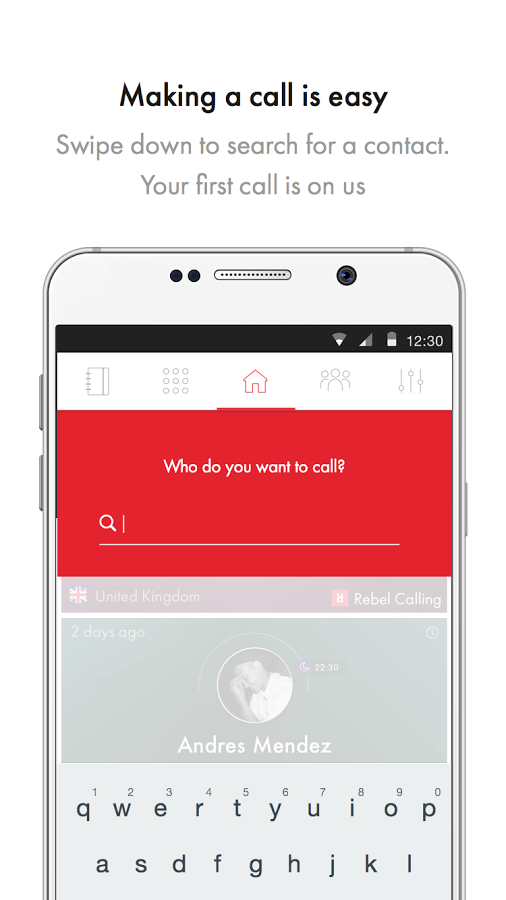 Rebtel in all has only 4 minimalist screens with the essential information you need. After you've signed-up and started the app you'll land on a Home dashboard which gives you quick call actions. If you want to call someone in particular just swipe down and a search box shows up for you to find your contact. The Home dashboard will also show recent calls once it has what to show.
Swipe sideways to see the other screens, for instance to show the Quick Dialer that lets you type in a phone number you want to call – you can select a country to have the prefix automatically added.
With Material design in mind, Rebtel is quite an example for other apps in terms of usability.
Address book.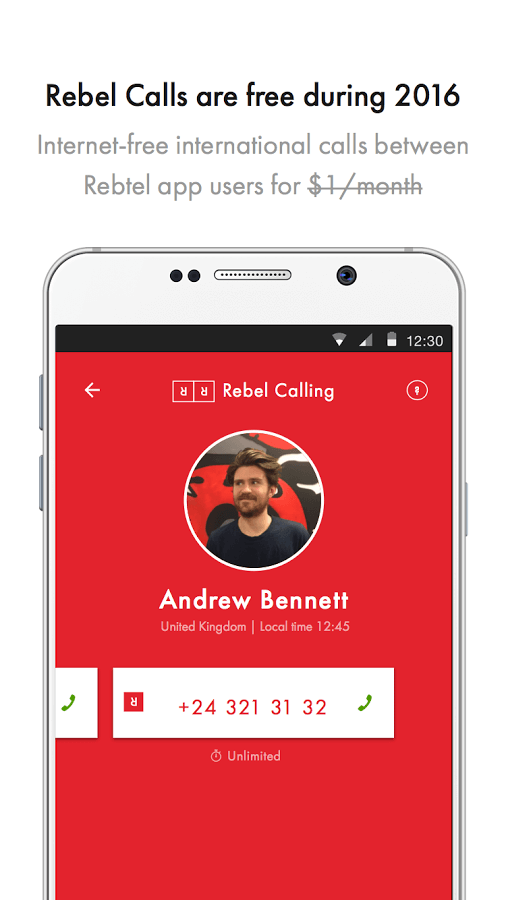 No need to import anything, once Rebtel is started you'll have all your contacts displayed in the address book. By default it will show All contacts with no filtering, but you can switch to display only Rebtel users (i.e. others that have Rebtel installed) – those will be shown at the top, with the rest following. Tap on a contact to to see how much it will cost to call or to invite him/her to join Rebtel.
Various settings.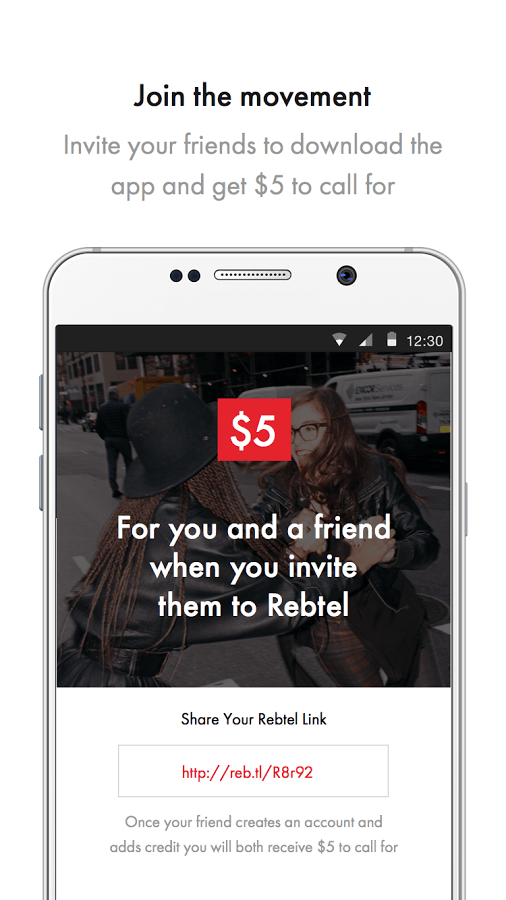 Rebtel comes with various options you can change and one in particular seemed very interesting to me as it will automatically intercept international calls. While this sounds scary this actually means that Rebtel will recognize when you want to call international and will offer to switch to Rebtel so that you can benefit from the low rates instead of going via your carrier directly.
From the Settings menu you can also get info regarding pricing, redeem vouchers and invite users to get credit. This is also where you can configure your payment options and see the account activity (call log and list of transactions).
Conclusion
If you're fed up with apps such as Skype there's always room for improvement and trying Rebtel is one of those things you should do. The app is free on Google Play (iOS too) and that 5 minute bonus gives you a chance to test it before actually committing to a monthly plan for international calls. My only regret is not having this kind of phone-power 10 years ago when I really needed it – but it still can help millions others talk on the phone as if there were no borders…
[pb-app-box pname='com.rebtel.android' name='Rebtel: Cheap international calls' theme='light' lang='en']